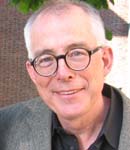 Stephen J. Tonsor, Ph.D. – Principle Investigator
tonsor [at] pitt [dot] edu
Read more about Steve on his U Pitt faculty page.
---
Postdoctoral Researcher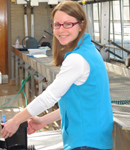 Alison Hale, Ph.D.
anm116 [at] pitt [dot] edu
How can we manage natural resources in an environmentally responsible way? As an ecologist, this question provides the central theme for my varied research interests. In my past (and still on-going) work, I tested the mutualism disruption hypothesis for invasion to assess the mechanisms underpinning the success of garlic mustard, a widespread forest invader throughout the eastern United States. In my current work as a postdoctoral researcher in the Tonsor lab, I am investigating the effect of underground bituminous coal mining on streams and wetlands. Through our analysis of stream flows and biological health, we hope to provide data that will aid in the protection of Pennsylvania's aquatic resources.
---
Graduate Researcher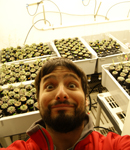 Marnin Wolfe
mdw23 [at] pitt [dot] edu
My research addresses the mechanisms by which plants meet the challenges of changing climates, generally ranging from strategies of avoidance to tolerance of stress. Few plants appear able to go fast, avoiding stress while remaining capable of tolerating that stress should they become exposed to it and this trade-off may lead to specialization for local climate conditions. My thesis investigates how low elevation populations of Arabidopsis thaliana in NE Spain are adapted to avoid spring heat and drought stress, while high elevation populations must adapt to tolerate long, frozen winters. These contrasting selective demands lead to local climate adaptation. I am using climate-controlled growth chambers to simulate high and low elevation climatic conditions based on field temperature and precipitation data. These lab-simulated climate extremes enable me to unravel the functional phenotypic divergence associated with climate of origin in 16 geo-referenced wild populations of this model system. I am investigating time (life history), resource (vegetative vs. reproductive), and physiological (photosynthetic capacity) investment patterns and their fitness effects under contrasting conditions. I am also seeking to connect the intraspecific patterns of strategic variation I identify with interspecific patterns associated with climate such as the worldwide leaf economics spectrum.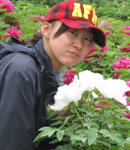 Nana Zhang
naz19 [at] pitt [dot] edu
I am a first year graduate student and am very interested in plants. My previous research is on peonies, very famous and beautiful flowers that originate from China. This year, my current focus is mainly on genetic variation in the heat shock protein (Athsp101) research in Arabidopsis. I am interested in doing work to perfect the ongoing ELISA-based HSP assay, and testing the expression of Hsp101 in different genotypes of Arabidopsis so that we can have a clearer understanding of their Hsp101 differences and their functional consequences. I am looking forward to this new work and enjoying a new life in the USA!
---
Technical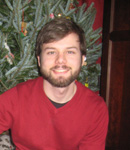 Keith Garmire
kmgarmire [at] gmail [dot] com
I am a recent graduate of the University of Pittsburgh, where I pursued a Bachelor's of Science, majoring in Ecology and Evolution, along with a Certification in Geographical Information Systems (GIS). I am currently the Research Specialist for the multi-department Act 54 project that the university is researching in conjunction with the Pennsylvania DEP.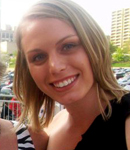 Kali Theis
theis_gurls4 [at] yahoo [dot] com
I am a recent graduate of the University of Pittsburgh with a BS in Biological Sciences, a certificate in both American Sign Language and Conceptual Foundations of Medicine. I hope to pursue a career in medicine and am currently applying to medical school. In my spare time I teach dance classes at my high school dance studio.
---
Post-Baccalaureate Research Assistant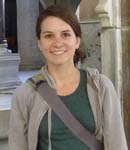 Jackie Cameron
jackiejcameron [at] gmail [dot] com
I am interested in the effect of human activities on plant ecology, especially around urban areas, and how this could be applied to conservation or policy.  I currently work with Marnin researching adaptive mechanisms to climate differences in Arabidopsis thaliana.  I am also interested alternative ways to engage kids and the public in science.
---
Undergraduate Researcher
Victoria Muntean
vam28 [at] pitt [dot] edu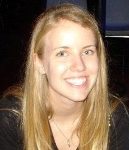 Grace Noble
gnoble1519 [at] gmail [dot] com
I am a recent graduate of the University of Pittsburgh, where I earned a Bachelor's of Science and majored in Biological Sciences and English Writing. I am currently working on the biology component of the multi-department Act 54 project. As part of the project, I will be researching the effects of land use practices on stream health and biology in western Pennsylvania.
Kaitlin Piper
knp21 [at] pitt [dot] edu
---
Affiliate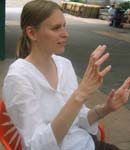 Natalie Settles, M.F.A. – Artist in Residence
studio [at] nataliesettles [dot] com
www.nataliesettles.com
I am an artist engaged with the lab in a social sculpture based on evolutionary theory—putting into direct contact the two divergent fields of art an science in such a way that they exert a force on one another in order to reshape both practices. To that end, my studio practice is based in the lab alongside the daily practice of research—creating a clash of activities and ideas aimed at creating points of dissonance, synthesis, and stereo vision for both art and science.
---
Lab Alumni:
Cody Wisniewski – undergraduate, '13
Lisa Rain, undergraduate, '12
Brian Belsterling – undergraduate, '12
Jesse Razewski – undergraduate, '12
Bronson Ingland ('07)
Toby Liss ('07)
Robert Schaeffer ('07)
Jacob Winkler ('07)
Imene Boumaza ('06)
April Hansgate ('05)
Erin Becker ('05)
Matt Simon
Tim Helbig
Jenise Brown
Daniel Yarnot
Shelley Valle
Caitlin Weber
Chris Fisher
Jenn Wig
Andrea Glassmire
Jason Zlotnicki